Reed Exhibitions, organiser of the Aircraft Interiors Expo (AIX) and World Travel Catering & Onboard Services Expo (WTCE), has announced details of its virtual Passenger Experience Conference (PEC) taking place this September.
The recent pandemic has been a catalyst for major social and economic changes, requiring the travel industries to realign to meet the expectations of the 'new normal'. As a result, new business models and revenue streams will be vital to react to these changes. It is against this backdrop that the Passenger Experience Conference (PEC) returns to offer a programme of live conference sessions online as part of AIX and WTCE Virtual from 14-16 September 2021.
The PEC programme will explore the passenger engagement strategies that will help to grow revenues as passengers return to the skies. With a focus on innovations and new thinking that will support airlines and their supply chains, as well as how to address consumer expectations for travel experiences that truly respond to their needs.
Leading experts are confirmed to speak from Airbus, Boeing, Panasonic Avionics, Heathrow Airport, Diehl Aviation, Inmarsat, Safran, BlueBox Aviation and the International Air Transport Association (IATA), with live Q&As set to follow each session.
Launching the conference on the first day will be a panel discussion that focuses on putting passengers at the heart of each journey in the digital age. It will look at how the industry can safely bring the human touch back into flying and create new personal and people-centric experiences. The panel discussion will be led by Simon Calder, travel correspondent at The Independent and a regular guest speaker on Sky News, BBC Breakfast and CNN. Speakers will include Jeremy White, director of transport design at Seymourpowell; and Luc Gesvret, senior vice president, guest experience at Accor Hotels.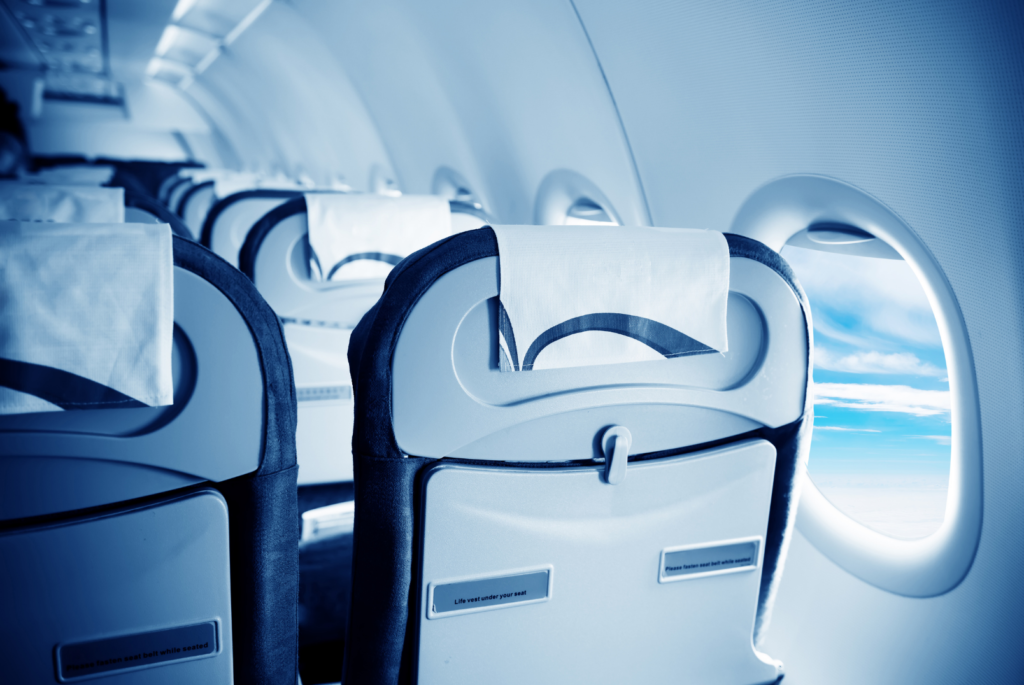 New ideas for cabin interiors
The conference's second panel will bring together aircraft interior experts to explore how passenger experience leaders are continuing to innovate new cabin environments and preparing to launch new routes, and even new airlines. The panel will consist of Ingo Wuggetzer, vice president of cabin marketing at Airbus; Juliane Trummer, vice president of strategy and design at Mormedi; Navdip Singh Judge, chief executive and founder of flypop; Mariya Stoyanova, director of product development at JetBlue Airways; and Anne Bigand, passenger experience director at Alstom. It will be moderated by Cristian Sutter, CEO at Avensis Aviation.
Concluding the first day will be a session on democratising air travel for passengers with disabilities. The panel includes Christopher Wood MBE, aviation accessibility consultant at Flying Disabled; Sara Marchant, service manager – passengers requiring support at Heathrow Airport; Rene Adam, head of research and technology at FACC; Nico Langmann, professional wheelchair tennis player, participant at the Paralympics, Tokyo 2020; and Sebastian Petry, director of innovation at Panasonic Avionics. They will discuss how breaking down the barriers to make air travel dignified for all requires innovation and mindset changes across the industry.
Providing the tools for recovery
The first session on the second day of the virtual conference will see a panel of experts focus on how new tools are underpinning the industry's recovery. It will be led by Samantha Bunyan, head of industry engagement and sustainability at Cecence; Roy Bjorlin, vice president of business development at e2ip technologies; and Roland Gerhards, CEO of ZAL. They will answer questions such as how professionals can harness these new components and processes to transform the cabin experience and how these approaches are changing the way the passenger experience community collaborates.
Sustainability
For many in a post-pandemic world, reducing the cabin's environmental footprint is top of the agenda for recovery. Moderated by Murdo Morrison, head of strategic content at Flight Global, this session will welcome Jan-Boris Philipp, head of innovation and technology at Diehl Aviation; Gary Doy, founder of Doy Design; as well as senior representatives from Boeing Commercial Airplanes and Collins Aerospace. They will consider how airlines need to engage with passengers on the industry's sustainable journey and more.
The final session of day two will bring together Chris Rogerson, vice president of global sales at Inmarsat Aviation; Ron Verweij, senior manager of UX design and innovation connectivity at Safran Cabin; and a senior representative from SITA For Aircraft join Celine Canu, head of passenger process and facilitation at International Air Transport Association (IATA). The session will focus on strategies for a digital revolution in the cabin. They will debate the strategies airlines and their partners should adopt to meet travellers' expectations for a more connected – and touchless – inflight experience. From where to find the opportunities to support greater customisation of the cabin to helping crews deliver great experiences to their passengers.
Disrupting the industry
The penultimate PEC session on day three will consider whether passenger engagement as a service can be a new revenue driver. Offering retail services before and after the journey is an opportunity waiting to be explored, according to the panel experts. These include Kian Gould, founder and chairman of Omnevo; Manuel Hübschmann, retail director at Retail inMotion; Chris Pok, CEO at KrisShop; and a senior representative from Bluebox Aviation. They will discuss the key digital and business strategies that support this transformation, as well as highlighting what can be learned from recent digital travel initiatives.
The final session will help attendees prepare for disruptive innovation, with expert advice from Dr Stathis Kefallonitis, founder and president of branding.aero; Ben Kaufman, director of marketing and communications at JSX; and a senior representative from Hybrid Air Vehicles. They will cover a range of topics from the initiatives to bring electric and hybrid electric or hydrogen cell aircraft to service and how these could inform experiences in commercial cabins. The discussion will also address whether new business jet and air vehicle business models and services compete with or complement the commercial fleet and the extended journey.
"Complementing the world-class activity at AIX and WTCE Virtual, we are delighted to announce the full line-up for this September's Passenger Experience Conference," said Polly Magraw, event director at Reed Exhibitions. "As people have come to expect, we have an enviable line-up of speakers who will be covering the most pertinent topics that the aviation industry needs to address as it begins on the road to recovery. We have worked hard to carefully curate a conference programme that delivers expert insights, ideas and analysis on transformative approaches that will improve the passenger experience to help the industry recover and excel into the future."

AIX and WTCE Virtual replace the in-person editions, which will not take place in 2021 due to the ongoing challenges and global restrictions on international travel. AIX and WTCE will return to Hamburg from 14-16 June 2022 at the Hamburg Messe. For more information on the 2021 virtual events please visit: AIX Virtual or WTCE Virtual.