Dassault Aviation's Falcon 6X has garnered the International Yacht & Aviation Award for interior design. The OEM says its in-development aircraft is on track for its maiden flight in 2021 and certification and first delivery in 2022. The aircraft will seat 12-16 passengers across three lounge areas in a cabin that is 6ft 6in (1.98m) tall, 8ft 6in (2.59m) wide and 40ft 4in (12.29m) long. The aircraft will have a range of 5,500 nautical miles (10,186km).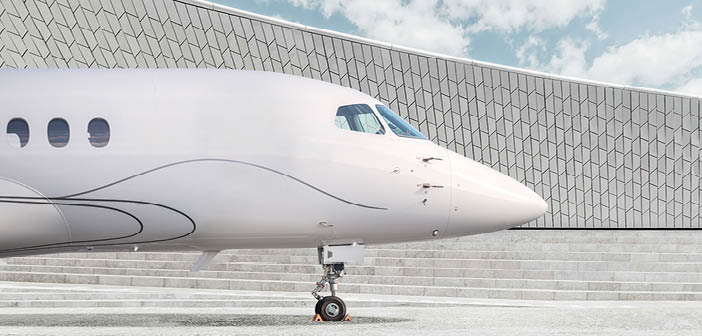 "This prestigious award reflects the innovative manner in which our in-house design studio conceived the Falcon 6X cabin, which entailed going well beyond simply improving the aircraft's interior decoration," said Eric Trappier, chairman and CEO at Dassault Aviation. "With extensive input from customers, our engineers rethought the entire interior design process, employing a sensory design approach that will completely redefine the passenger flight experience."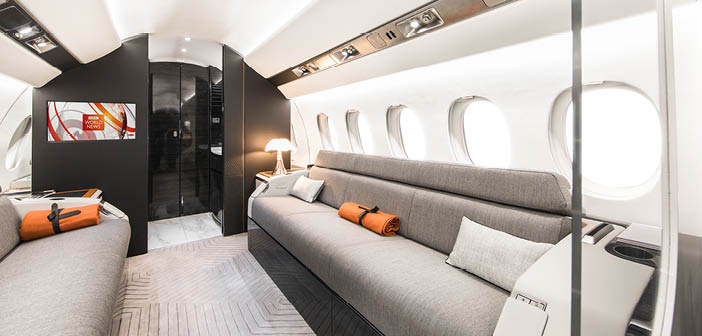 Dassault explained the sensory design approach is about managing air, light and sound to maximise health and wellness. In the Falcon 6X, it played a key role in the selection of materials, textures and finishes; the layout of furniture and furnishings; the definition of lighting and colour schemes; and the design of cabin contours. Dassault focused on creating flowing uninterrupted lines, and an overall cosy, clutter-free interior, which influenced the furniture design, flush surfaces and recessed technology.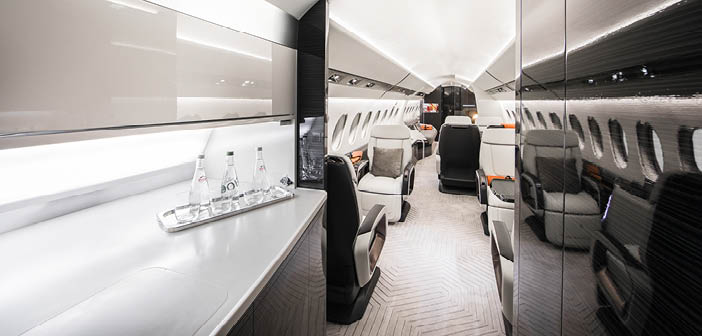 Upholstered areas throughout the cabin are covered with microperforated fabrics, woven textiles and 3D fabrics designed to offer protection from microbes and absorb sound. Dassault also says materials and finishes are optimised to absorb or reflect light in a way that ensures a soothing, pleasant ride. Smart-control mood lighting offers variations in colour patterns in accordance with the type of activity, time of day and season.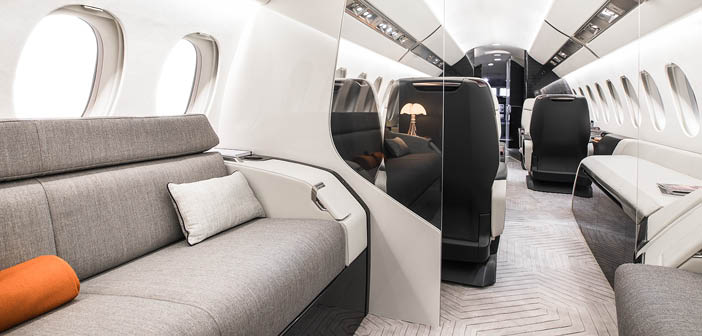 The OEM also strove to ensure passengers would sit in an ergonomic "cocoon" with all electronic functions within easy reach. Recessed controls light up when a hand is near and dim when not in use. Side-panel charging pockets are compatible with personal devices of all types and sizes. Patented retractable arms hold tablets, freeing hands for activities like dining. The cabin has 30 windows with nearly 5,000in² (32,258cm²) of glass. An overhead skylight illuminates the galley area.
Photos: Dassault