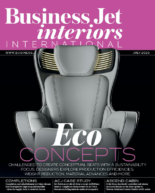 The July 2023 issue is now available online! Packed full of news, interviews and features, including the following…
Features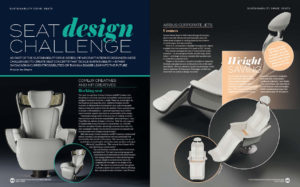 Cover story – seat design challenge: VIP aircraft interior designers were challenged to create seat concepts that tackle sustainability – either showcasing current possibilities or taking a bigger leap into the future.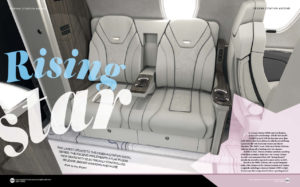 Cessna Citation Ascend: The latest update to the Cessna Citation 560XL series, the Ascend, implements a flat floor, new seats with electrically controlled release, bigger windows and more.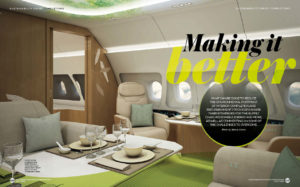 Sustainability Drive – completions: What can be done to reduce the environmental footprint of interior completion and refurbishment? Providers share their strategies for the supply chain, renewable energy and more, as well as commenting on some of the challenges to overcome.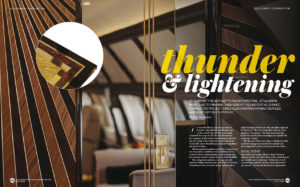 ACJ319neo completion: To support the aircraft's range potential, Jet Aviation Basel had to minimise cabin weight on a recent ACJ319neo completion project, while also creating a finely detailed and quiet Art Deco interior.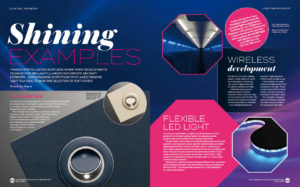 Lighting roundup: The industry's lighting suppliers share their developments designed for brilliant illumination in private aircraft interiors – encompassing everything from a new reading light to a tool to aid in the selection of soft goods.
Regulars
Pinboard: The industry's hottest recent designs presented in one place, including the 9000 Limited Edition SR Series from Cirrus Aircraft.
Design Brief: Lufthansa Technik delves into its new VIP BBJ 777-9 cabin design.
Design Spy: The best designs from other sectors, including the highly customisable Bentley Batur car.
Products & Services
The latest product news from our advertisers.