Camber Aviation Management and Boeing Business Jets (BBJ) are launching a competition that will challenge professional designers and students to take a previous-generation interior and revive it into a stunning private jet cabin.
The Revive Design Awards are intended to spark new interest and reveal what is possible when fresh ideas and energy are brought to private jet cabin design. The organisers described the competition as a unique opportunity to gather experienced and up-and-coming designers to express their ideas and creativity on a truly inspiring project.
Camber Aviation Management (a provider of corporate jet cabin completion management and advisory services) and BBJ will host the Revive Design Awards gala in Dubai, UAE, on 13 November 2021. This is the final day of Dubai Design Week, and the day before Dubai Air Show opens.
Each design concept will be presented live, for the first time, to the invited guests in Dubai and to the audience watching on social media around the world. A jury composed of respected experts from the industry will select the best design in two categories – one from the professional designers and one from design schools.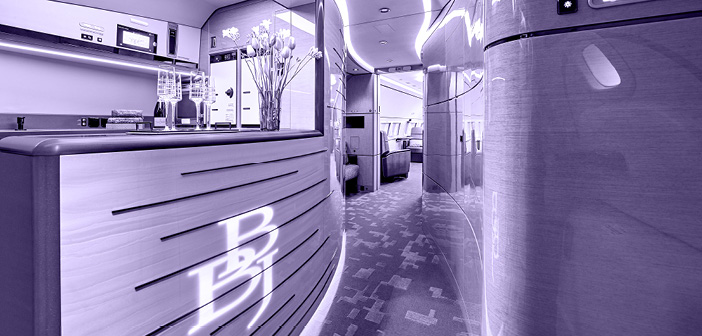 The audience, both 'live' and through social media, will select their favourites, as will the experienced panel of judges. The winners will be awarded at the gala event in Dubai. The organisers aspire for the award to become an annual event relevant both for the business aviation industry and contemporary industrial design.
"We are incredibly excited to partner with BBJ to present the first annual Revive Design Awards," said Tom Chatfield, Camber's CEO. "This will be one of the first major aviation events in almost two years. We are gathering competitors, jury members, organisers and guests together at a truly memorable location, to unveil some of what promises to be the most innovative contemporary cabin design solutions seen. This event will excite our industry and give current and future BBJ owners a glimpse into the art of the possible in the world's most exclusive business jet. This award is only the beginning."
"Boeing Business Jets is delighted to participate in the Revive Awards project," said Alexis Fecteau, global director of marketing at Boeing Business Jets and director of sales for Boeing's largest region centred in the Middle East. "At BBJ, we constantly seek to support the new ideas and new talent that keep our business aviation industry at the forefront of innovation. With the Revive initiative, design students and up-and-coming designers can bring these new out-of-the-box ideas to life and share a fresh vision of what the most advanced interior business jet environments should look like for 2021 and beyond."