Bombardier has provided an update on the Global 5500 and Global 6500 programs, which continue on schedule toward expected service entry in 2019. In fact, 70% of flight testing for the new aircraft has been completed.
"The response to the Global 5500 and Global 6500 aircraft has been overwhelmingly positive since their unveiling at EBACE," said David Coleal, president, Bombardier Business Aircraft. "The program is proceeding to schedule and these exceptional new long-range business jets are on track to enter service in 2019."
Bombardier revealed the two long-range business jets at EBACE in May 2018. Flight testing is progressing well at Bombardier's test center in Wichita, Kansas, where both the Airbus A220 and the recently certified Global 7500 underwent flight testing. "The flight test team feels privileged to execute another program for such superior aircraft," said Tom Bisges, vice president, Bombardier Flight Test Centre and Flight Operations. "The Global 5500 and 6500 aircraft flight test program is proceeding smoothly, and we find that our extensive experience testing the Global 7500 aircraft, as well as the quality of these newest aircraft, allow us to continue to execute on schedule."
Aerodynamic validation of the aircraft's wing, which was re-profiled to further refine ride smoothness, is now complete.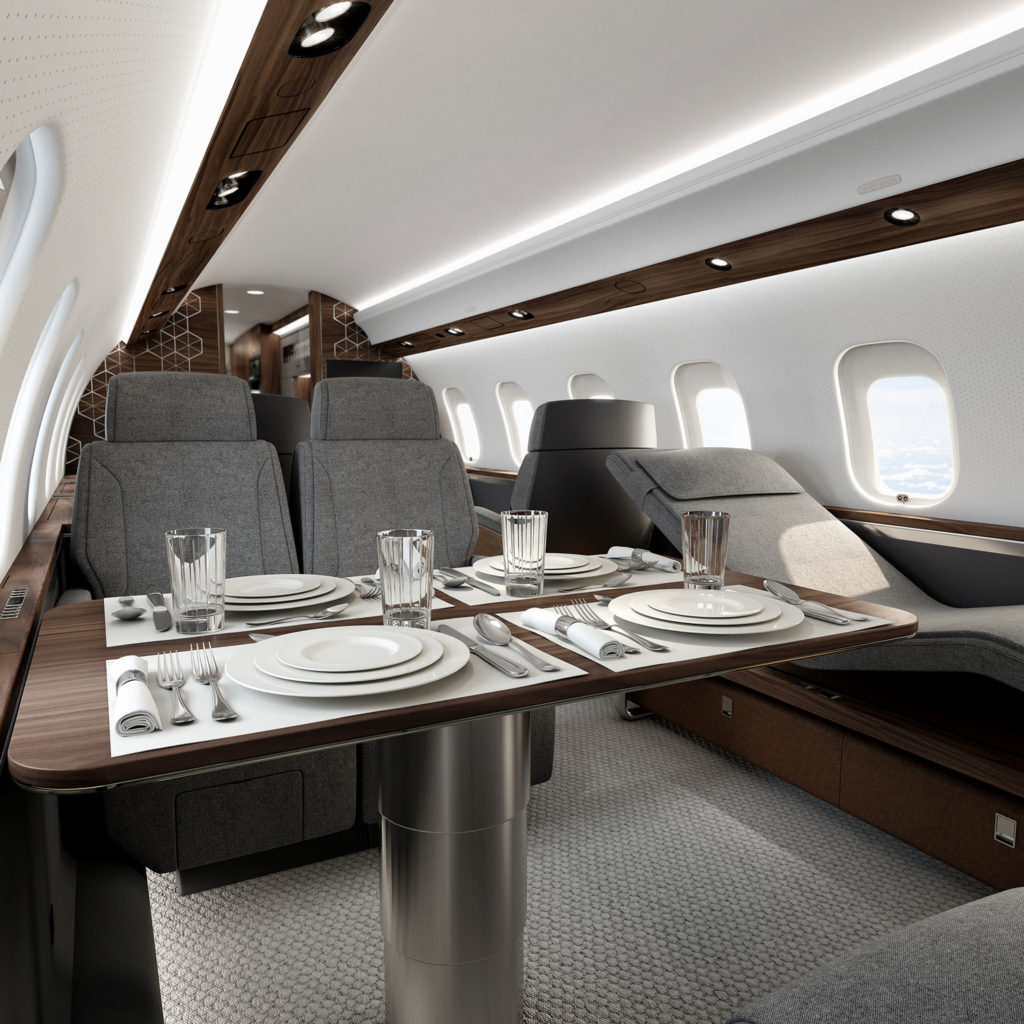 Interior completions of the first customer aircraft are set to begin in 2018 at Bombardier's completion facilities. The Global 5500 and Global 6500 have new cabins featuring the patented Nuage seat and debuting the Nuage chaise in the conference suite. Other highlights include fast connectivity, a 4K system and passenger access to baggage at all times.
The aircraft also feature new exclusive Rolls-Royce Pearl engines. Bombardier's Vision flight deck introduces a combined vision system (CVS), which merges enhanced and synthetic images in a single view.