King Aerospace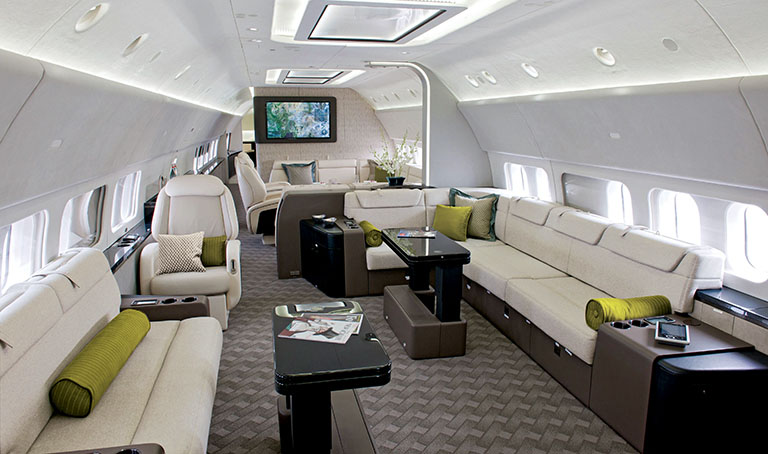 Our aircraft support services have stood the test of time because we treat our customers like family – the King family. When you work with us, our focus becomes your project and priorities. You're welcome to sit in on team meetings to hear unfiltered, honest progress reports and to speak directly with the people working on your aircraft. You're even invited to Friday morning team breakfasts.
King Aerospace's corporate division serves VVIP aircraft, specializing in the Boeing Business Jet (BBJ). Our interiors team offers the latest innovations in sophisticated refurbishments. We upgrade and install state-of-the-art avionics, inflight entertainment and cabin management systems. Boeing lists us in its annual customer support handbook as a provider of both maintenance and paint services. We're certified by both domestic and international aviation regulatory agencies.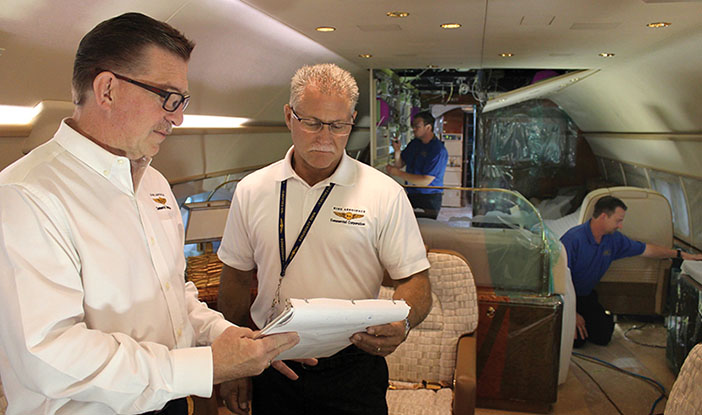 Working on VVIP and other corporate aircraft requires skilled personnel who are fully dedicated to the mission. Our privately owned company was founded in 1992 by Jerry King and continues strong under the leadership of his son, Jarid. Our purpose continues: to make a positive difference in the lives of those we employ and serve. Servant leadership and a problem-solving, no-excuses approach has made us one of the most trusted names in aviation. Customers know we will treat them royally.
KAI Repair Station: FAA: K08R226Y/K6JY407Y
KACC Repair Station: FAA: K2CR345J
EASA: 145.6359
Mexico Certification DGAC: CO-064/14
Bermuda Civil Aviation Authority: BDA/AMO/625
ISO 9001:2015s
AS9110C